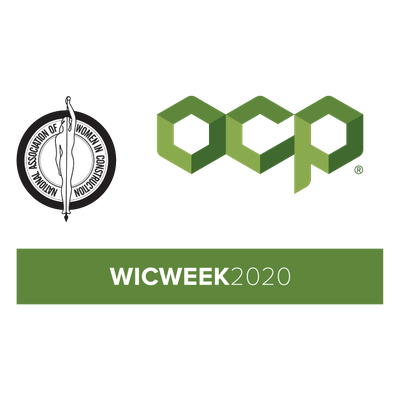 WIC Week 2020
In March the OCP team celebrated Women in Construction Week. A time where we highlight OCP's women as a viable component of the construction industry and thank them for their contributions to OCP's various construction projects.
The mission of Women in Construction (WIC) Week is to highlight the benefits of women within the industry and celebrate the diversification of the construction workforce. WIC Week highlights women as an integral component of the construction industry, and encourages others to recognize construction as a viable, profitable career field.
Visit the links below to learn more about the OCP Women in Construction and to see how we celebrated in each office.
WIC Week 2020 Photo Gallery
It was a pleasure to celebrate with each of you throughout Cleveland, Columbus and Toledo. This year to celebrate, the team supported one another by taking photos with a sign that said, "OCP supporting women in construction since 1968." You can view the week's photo gallery below. If you have photos that you'd like to submit, please email us at photo@ocpcoc.com or text to 216 930 3040 with your first and last name.
Women in Construction by the Numbers
Of the over 10 million workers in the US construction industry, only 10% are women. Of that 10%, only 3% are construction workers on the job site—that means there is only 1 woman for every 100 employees on the field.
Women make up 47% of all employed individuals, which indicates the construction industry is only benefitting from about 1.25% of the total women workforce.
Whether working in trades, administration, general contracting, subcontracting, or other professional services, these women are critical to the construction process.
As construction was expected to create almost 2 million new jobs by 2021, companies are looking to recruit more women to bring their skill sets into the field. Women in Construction week is about empowering our current female workforce, opening the doors for the future women of construction, and diversifying our workforce to increase our labor pool and advance the industry as a whole.
Giving Back Through Education
OCP Contractors constructs to give back to the communities its been apart of for 50 years. Aside from work constructing public spaces and continuing education, OCP's team regularly dedicates time to volunteer for various local organizations advancing education, health care, and overall community programming.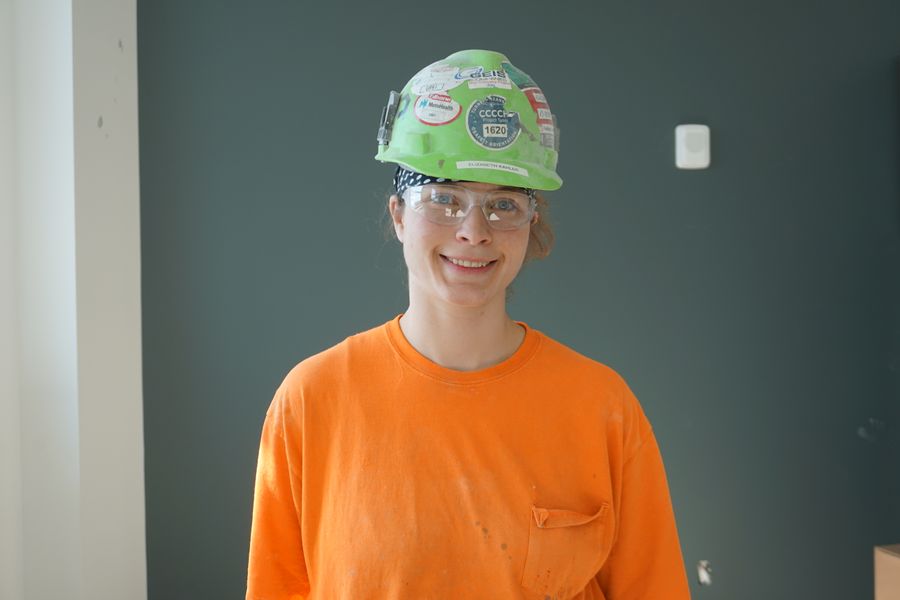 Raising Money for Aetna House
Through Sisters in the Brotherhood, OCP Carpenter, Elizabeth Kahler raises money for Edna House, a Cleveland organization that believes every woman who desires sobriety has the opportunity to achieve it.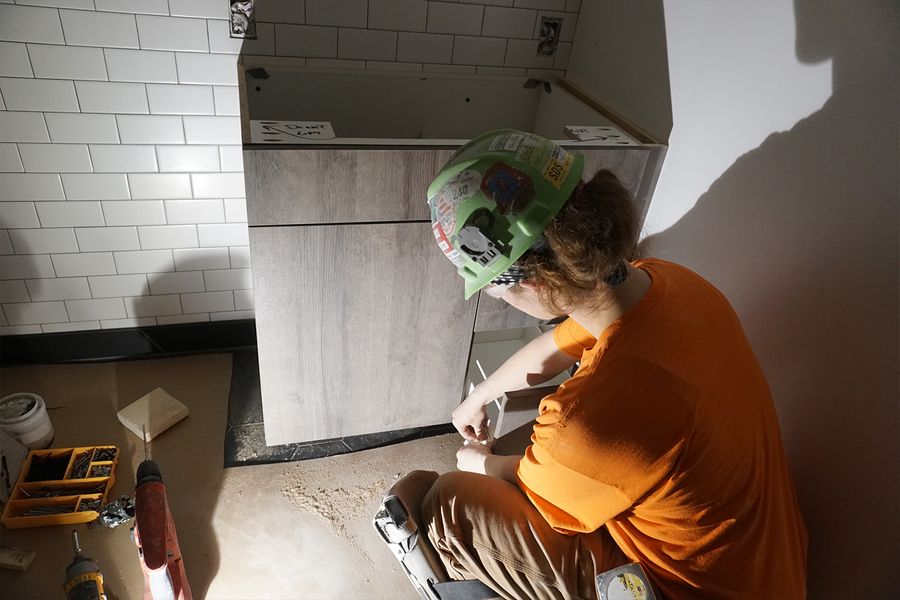 By educating in our schools and communities about the benefits of a career in construction we can change the perception of careers in construction to effect real change.
Thank you FOR CELEBRATING WITH US!
OCP's commitment to diversity extends beyond a week. As a team, OCP is continuously working to diversify our workforce by empowering people in our local communities to begin a career in construction. This years celebration was especially special because we got to hear or women employees direct experiences through luncheon panels. The success of the industry is not possible without a strong workforce. By diversifying our industry and increasing our talent pool, we can effect positive change in the industry.
It was a pleasure celebrating Women in Construction Week with each of you.