In 1968, Barney Paskiet founded Ohio Ceiling and Partition, a small interior contracting company in Toledo with a reputation for taking on challenging jobs and completing them with a high level of quality. As the firm's reputation for quality work persisted, large jobs throughout the Toledo market continued to be awarded. The firm's growth and willingness to innovate equipped the team with new capabilities, inspiring the name change to OCP Contractors, which many recognize today.
As the founding office, OCP Toledo completed award winning work in the Northwest Ohio market eventually allowing for the firm to expand into the Cleveland and Columbus markets.
In the present day, OCP Toledo continues to define the skyline as the interior contractor of choice. The Toledo market has work that consists of new construction in the area such as the Promedica Generations of Care Tower, the Huntington Arena, the Toledo Library, the Toledo Museum of Art, the Renaissance Toledo Downtown Hotel and other projects throughout the city, and the ever growing Bowling Green State University. The firm's robust portfolio of work illustrates how OCP Toledo propelled the company into the position of the Contractor of Choice in Northwest Ohio.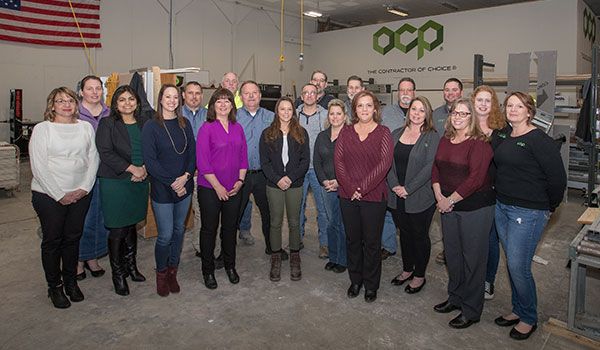 Want to work With Us on skyline defining projects?
As the Contractor of Choice in the Ohio area, OCP is consistently expanding the team in the field and office. Become a part of the skilled team that has been Defining the Skyline for over 50 years.
DEFINING THE SKYLINE
Featured Projects in the Toledo Region