REGIONAL OFFICE: CLEVELAND
In 2004, the Cleveland division of OCP Contractors was established. Under a strong team and in the presence of a growing market, OCP Cleveland quickly developed a reputation as the Contractor of Choice in the market with work on some of the city's most noteworthy projects.
"Our initial hope was for OCP Cleveland to be as successful as our office in Toledo had been for over 35 years," says OCP's CEO Matt Townsend. "Due to our reputation that was established in Ohio and the fantastic team that we built in Cleveland that is exactly what happened."
The Cleveland office has composed a portfolio of prominent projects lead by innovative services such as prefabrication, IPD, BIM, total station, and LEED, to name a few. The firm's impressive portfolio boasts of projects such as the combined Cleveland Convention Center and Medical Mart, the Hilton Downtown, the 600,000-square-foot Eaton Center campus, and the seven-story, 639,000-square-foot Goodyear Global Headquarters.
Today, OCP Cleveland continues to define the skyline with award-winning work and a team dedicated to safety and quality.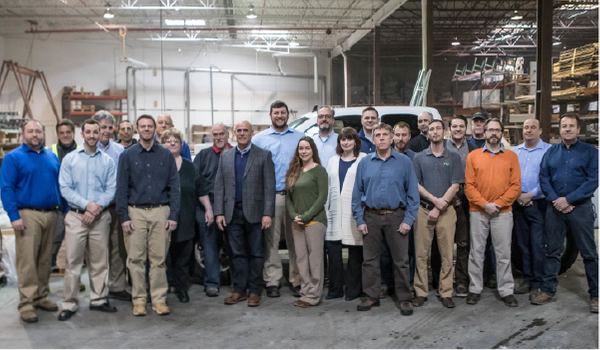 Want to work With Us on skyline defining projects?
As the Contractor of Choice in the Ohio area, OCP is consistently expanding the team in the field and office. Become a part of the skilled team that has been Defining the Skyline for 50 years.
DEFINING THE SKYLINE
Featured Projects in the Cleveland Region