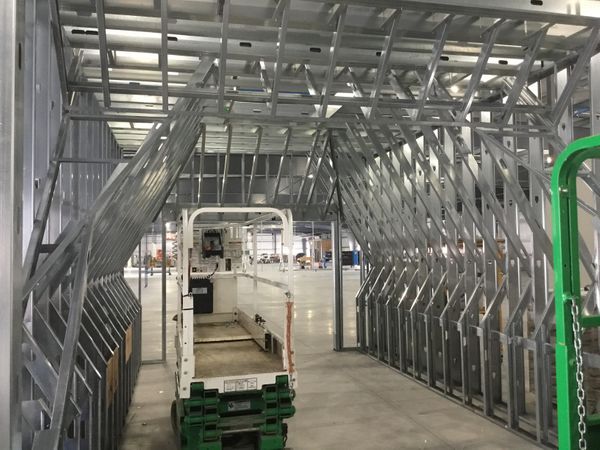 Services
As The Contractor of Choice®, OCP offers the services needed for any project. Complete construction services include all finish work from metal stud framing to exterior insulation systems, walls and ceilings to painting and wall covering. OCP continually trains and updates in all products, materials and installation techniques.
As OCP has grown to encompass all facets of interior/exterior finishes, our reputation for quality workmanship and service has grown both locally and nationally. Whether the clients' needs are an addition to a historical building, a restoration, a complete remodel or new construction, OCP provides the flexibility and experience to perform the work. We are dedicated to completing your scheduled project safely, efficiently and completely.
Since 1968, OCP Contractors has brought quality, innovation and satisfaction to every project. By combining an unparalleled commitment to our customers with our construction experience, we have grown to be Ohio's largest interior contractor.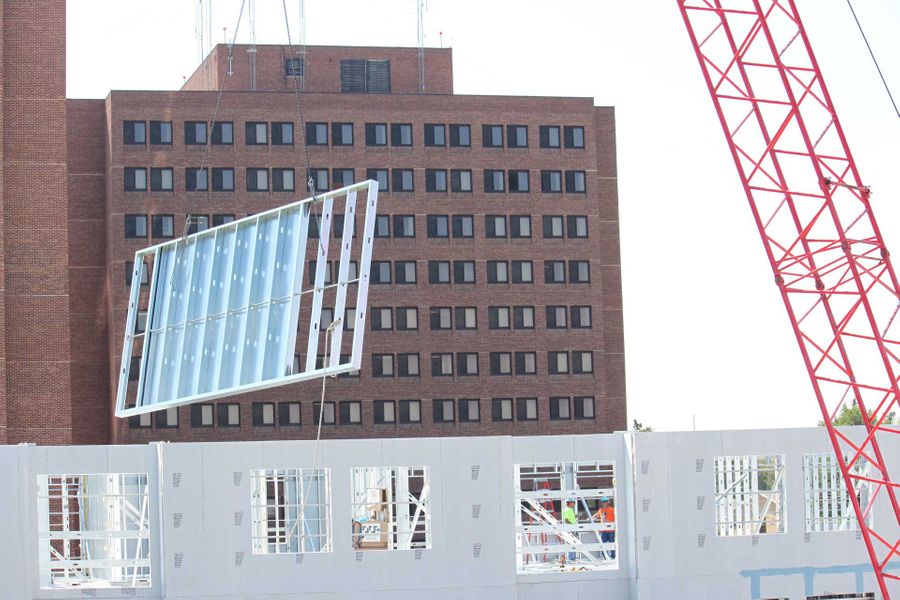 / MID-RISE CONSTRUCTION
Light gauge steel framing & panelized exterior building enclosure systems provide accelerated schedule & lower cost. Light gauge framing components are structurally sound and provide an alternative solution to typical block and plank construction. OCP offers panelized load bearing walls, floor systems, and roof assemblies that range from economical to luxury. Systems are fabricated off-site and arrive on-site ready for installation.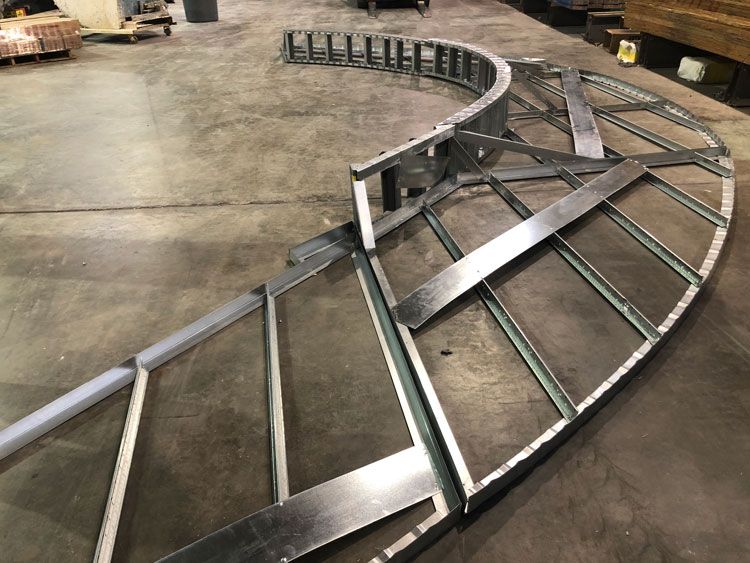 / PREFABRICATION
OCP's prefabrication services optimize the construction process and reduce waste.
In line with OCP's ongoing strategy of implementing Lean processes and staying on top of the latest industry technology, prefabrication provides your project with shorter construction timelines by reducing site disruption and developing sub-assemblies within a controlled environment. Through OCP's unique prefabrication process, projects are analyzed to ensure optimum installation timelines and collaboration with fellow trades.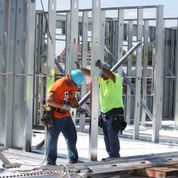 / METAL FRAMING & DRYWALL
Light gauge steel or cold formed steel (CFS) has been extensively used in cold climates due to its excellent thermal and structural behavior. Heat loss reduction and tenant thermal comfort have been the main driving forces defining the design of these frames.
As a full-service framing and drywall contractor, OCP provides quality service specializing in texturing, remedying water damage, and acoustical wall/ceiling installation. From new construction, retail or high-tech office, OCP expert technicians are dedicated to quality at a competitive price.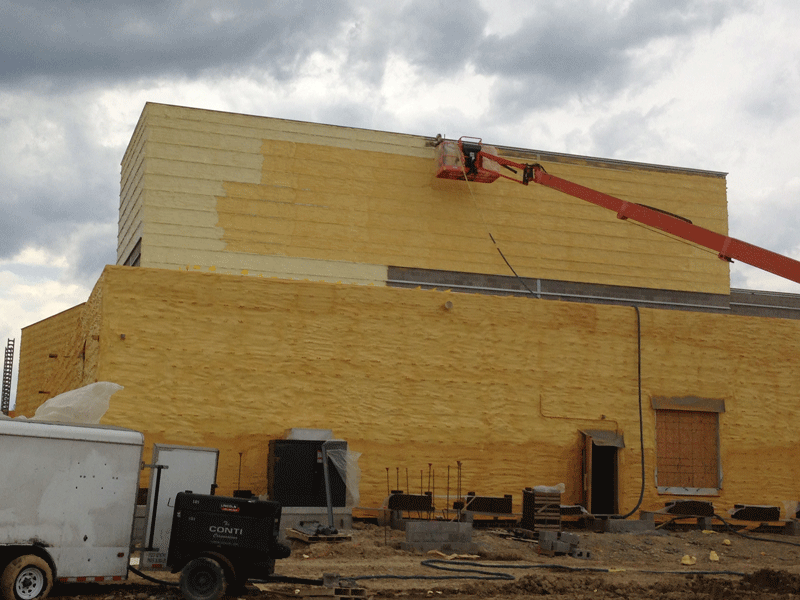 / SPRAY FOAM INSULATION
OCP's award-winning team of ABAA certified and licensed applicators install both closed and open-cell spray polyurethane foam. Closed-cell spray foam can be utilized as interior or exterior foam. When utilized externally, closed-cell spray foam can eliminate several steps in the construction process of a wall cavity, saving time. Open-cell spray foam, best for interior applications and excellent for filling large voids, not only creates an air and vapor barrier, but promotes energy efficiency. Download the OCP Spray Foam brochure.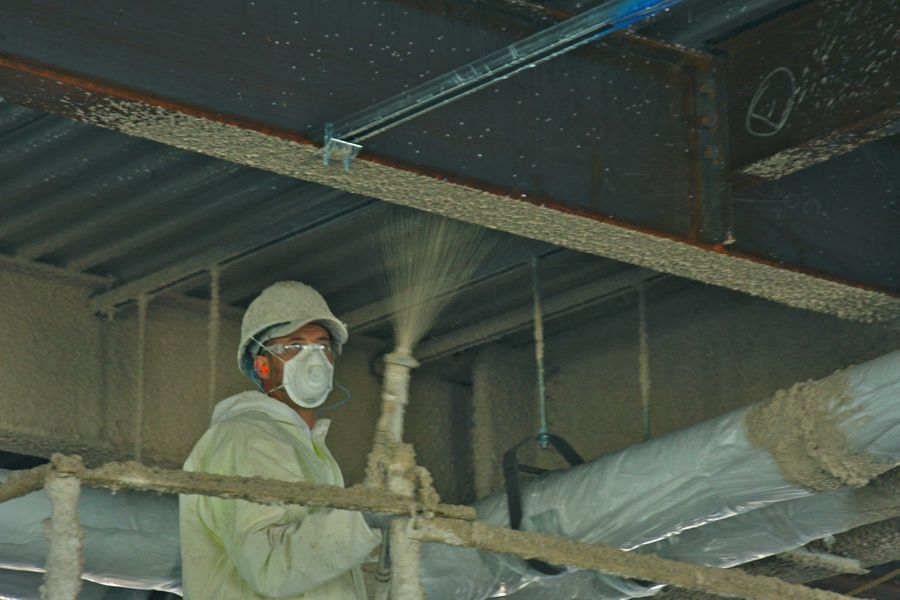 / SPRAY ON FIREPROOFING
OCP is a certified installer of spray applied fire-resistant material that provides up to 4 hours of protection for steel structures in the event of a fire. The materials are spray-applied directly to decks, steel beams, columns or concrete surfaces. Additionally, OCP can apply thermal and sound absorbing materials.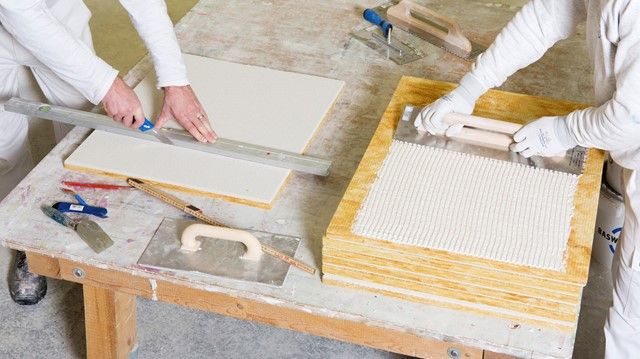 / ACOUSTICAL TREATMENTS
Ceiling systems, suspension systems and wall assemblies from name brand suppliers such as BASWA acoustic, Armstrong, and USG, represent the products that meet OCP quality standards. As a single source contractor, OCP provides consistent integrated, worry-free product installations. Trained in a vast variety of ceilings and wall panel textures, patterns and sizes, OCP professionals can install options like BASWA Phon, Whisper Walls, MBI, Conwed, Tectum, Capaul and more.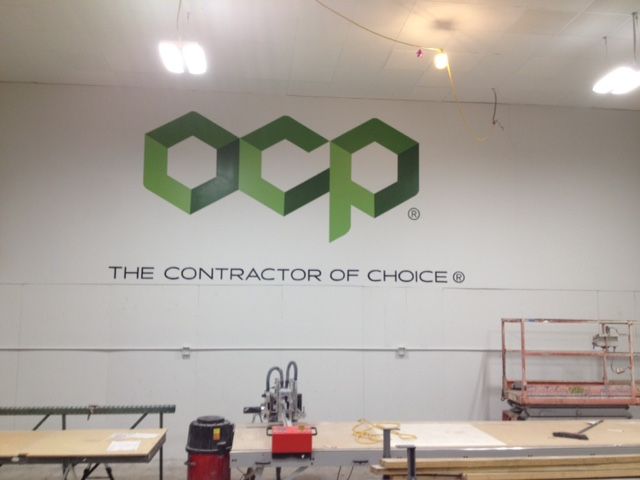 / PAINTING
A wide range of interior and exterior commercial painting services along with construction services provides the convenience of a single source instead of using multiple contractors. OCP's experience includes: vinyl wall covering installation, high-end prep, brush painting, spray painting, decorative faux finishes, multi-color painting, staining, and wood graining. Download the OCP Painting Brochure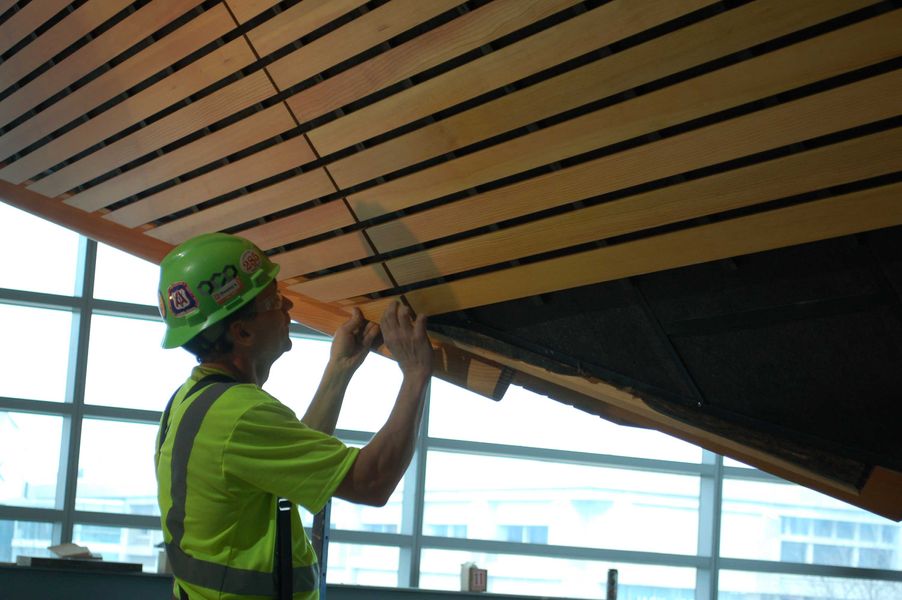 / MILLWORK
OCP Contractors offer carpentry services from architectural millwork to doors, frames and hardware. Specializing in providing rough and finish carpentry for projects with special regulations and required accreditations, OCP Contractor's professional staff can service all project needs.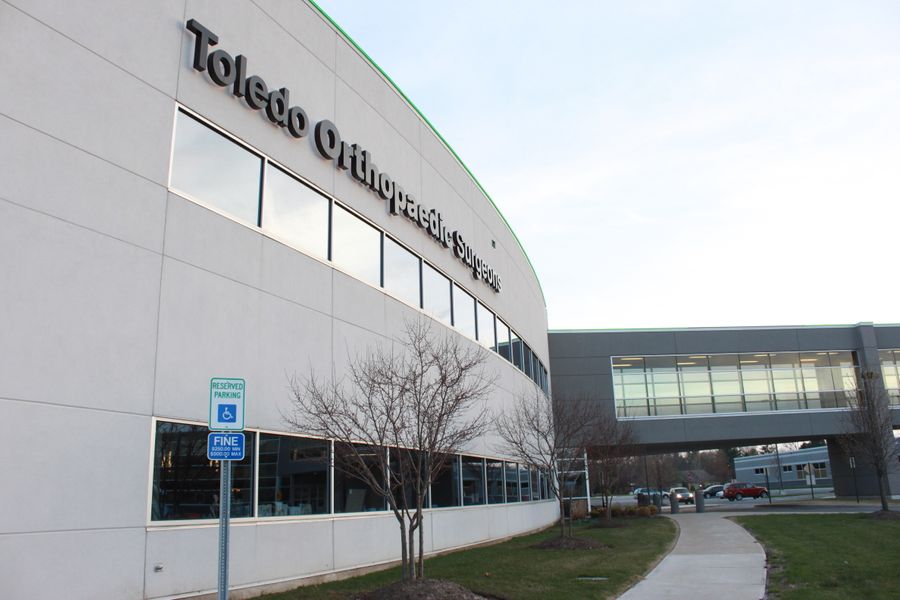 / EXTERIOR INSULATION & FINISH SYSTEMS (EIFS)
EIFS is energy efficient, cost effective, and aesthetically attractive. OCP is an EIFSmart Contractor and a member of the Association of the Wall and Ceiling Industry. OCP superintendents and plasterers are certified by Dryvit and AWCI to inspect EIFS. OCP works with plaster, fireproofing, thin coat plaster and Dryvit applications.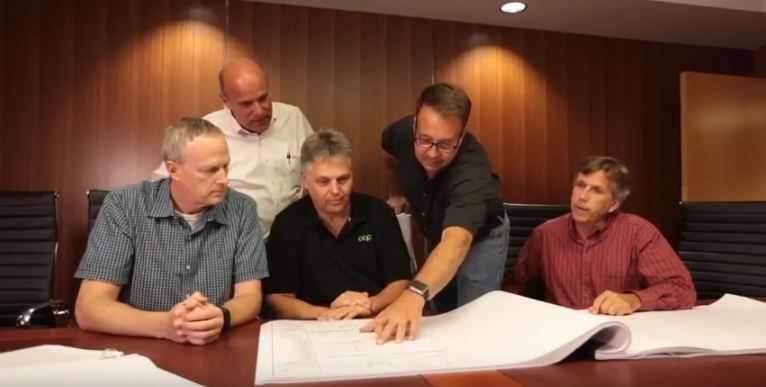 / PRE-CONSTRUCTION SERVICES
OCP has advanced estimating systems for total project budget costs, unit price or GMP estimates. Additionally, OCP offers BIM, best material selection, engineering services, and shop drawings to assure budget estimates are correct.
Pre-construction services and design assist help reduce project costs. OCP's experience with light gauge steel framing and the coordination between OCP and the project engineer are critical for project schedule compression. Early involvement saves time and money by implementing best means methods and lean processes.

/ INTEGRATED PROJECT DELIVERY
IPD is the methodology of selecting your team to design and build the building working together to bring more value to the owner/customer.
Extensive planning and organizing is done by the team during the design development phases to set costs and best practices to deliver the project faster and under budget. IPD saves time and money yet delivers safety and high quality. OCP has experience with multiple IPD projects and we have systems and processes in place to help advance any IPD Team.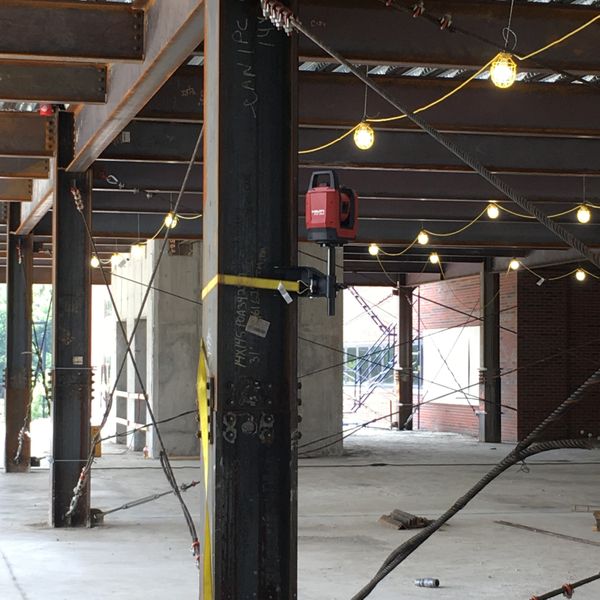 / TOTAL STATION
With complex construction schedules and detailed architectural features, accurate onsite layout is more critical than ever. Intricate designs come with less mechanical space, and utilities are sometimes coordinated with 1/2" clearances. With Total Station, OCP field personnel have the best possible chance to keep up with tight schedules. Layout of 3D-coordinated drawings and BIM onsite becomes more accurate, saving clients time and money.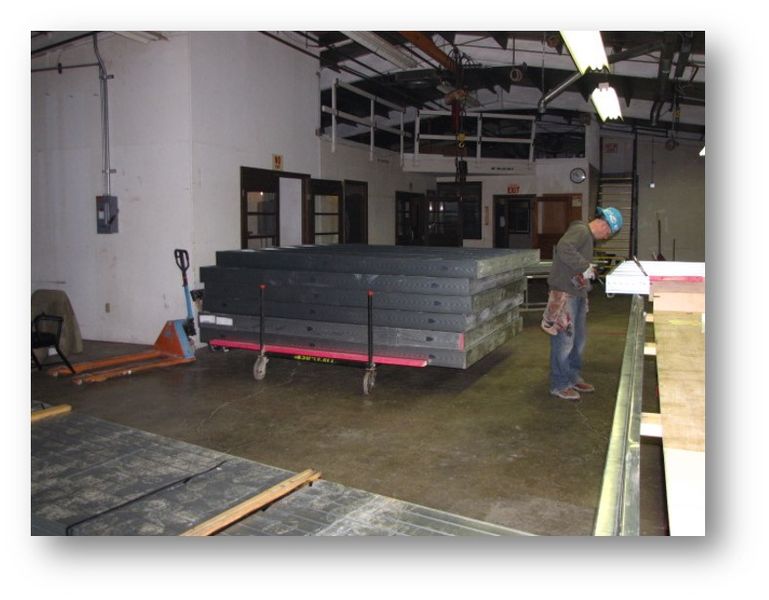 / LEAN CONSTRUCTION
Lean refers to a series of continuous improvement concepts that deliver increased value to the customer. OCP uses six-week-look-ahead pull schedules and waste walks to eliminate waste, working to optimize the project and just-in-time delivery. Everything is on wheels and nothing hits the ground.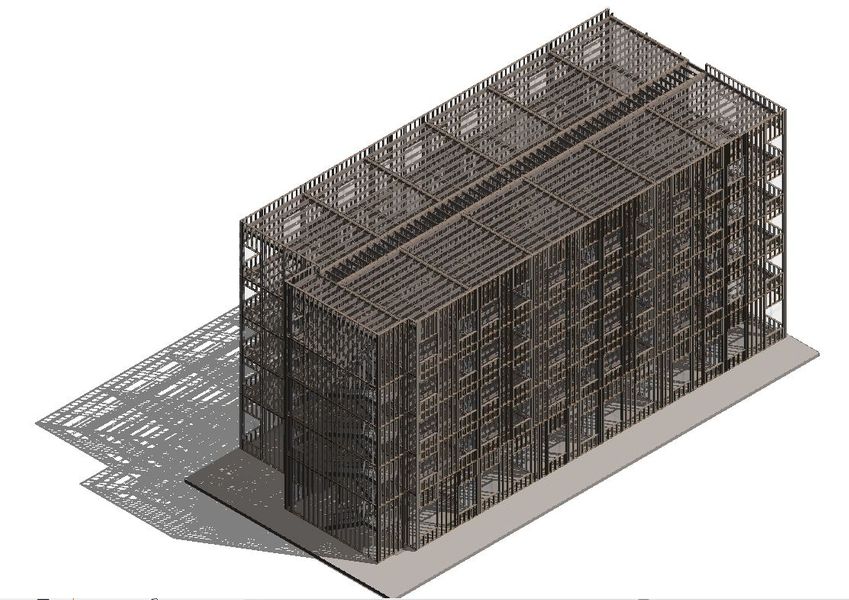 / BUILDING INFORMATION SYSTEMS (BIM)
OCP has fully implemented in-house Building Information Modeling into our Construction Services to assist our customers in the design development, design assist, preconstruction and construction phases of the project. We utilize BIM through our Lean Construction and Integrated Project Delivery methodology.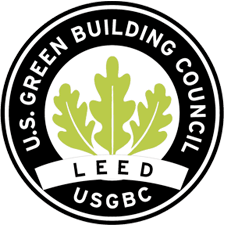 / LEED
OCP practices construction methods in support of LEED for Building Design and Construction. Committed to the construction of sustainable buildings, OCP consistently innovates processes and materials to aid projects in achieving LEED certification.
Energy efficiency is of utmost importance from the construction, to function of the completed building. Additionally, weekly waste-reduction on-site audits ensure materials are utilized efficiently and disposed of properly. OCP's team of LEED Accredited Professionals closely manage projects to ensure LEED standards are practiced in all facets of the project.
Need additional information?
OCP can offer expert advice for any services performed with excellent references.